BIOGRAFÍA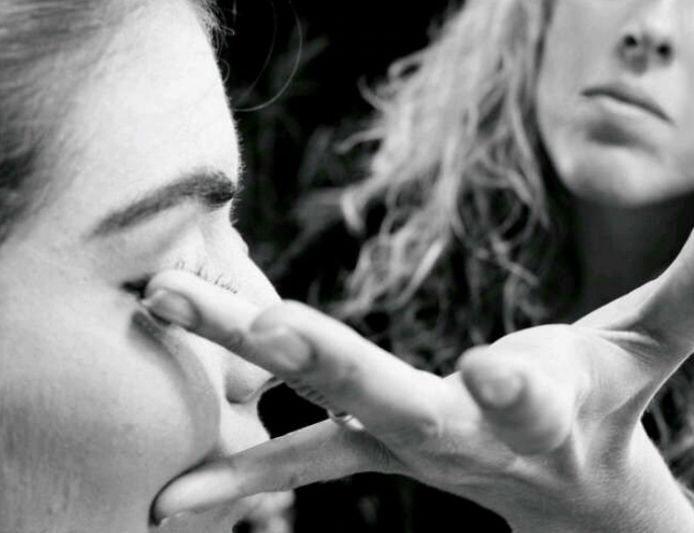 Vanessa Sánchez

started her professional career in hairstyling and makeup at the age of fifteen in her beautiful hometown of Barcelona. Since then she has continued to develop her skills at beauty salons across Barcelona, Madrid and London.
At the age of twenty-one she opened her own beauty salon in Barcelona. Some years later, she decided to follow her heart by doing what she does best, but this time as a freelance makeup artist and hair stylist for the fashion and advertising industry.
She has worked for many of the prestigious top level fashion magazines in Spain such as: Novias de España, F.H.M, Go Magazine, Novias de Pasarela, Tendencias, La Vanguardia, El Periódico, Lecturas and Clara, amongst others.
Vanessa has also participated in a wide range of fashion shows including: Pronovias, Desigual, Thierry Mugler, Pasarela 080, Josep Abril, Isabel de Pedro and Punto Roma, amongst others.
On various occasions she was hired as the main hair stylist for Lon Fiz in Bilbao (at the Guggenheim museum) and she has also worked at the Cibeles fashion week in Madrid.
Vanessa has worked on advertising campaigns for renowned brands such as Freixenet, Desigual, Agatha Ruiz de la Prada, Adidas, La Caixa, Volkswagen, Vodafone and Danone.
Some of the photographers she has had the privilege of working with include Tony Kelly, Santiago Esteban, Carlos Alsina, Isaac Morell, Manuel Hidalgo, Toni Mateu, Joan Alsina, Enric Galceran, Yoye, Francesc Armó, Raul Ayas, Pere Ferrer, Victor Moscardó and many others.
Always eager for new challenges, Vanessa went to Argentina for one year to feature as the lead hairdressing artist for the television show "Utilisima" by Antena Nova.
She has also produced outstanding work as the hair and makeup director for the short film entitled Ansiedad, collaborating with actor and director Eduardo Casanovas.
Many celebrities have praised Vanessa for her amazing work including: Gisele Bündchen , Paris Hilton, Bimba Bosé, Judith Mascó, Laura Sánchez, Raquel Sánchez, Santi Millán, Secun de la Rosa, Ana Polvorosa , Gerard Piqué, Neymar and others.
With almost twenty years of experience in the industry, one of the most amazing traits of Vanessa is her continued passion and relentless dedication to her profession. She has the ability to always be at the forefront of the latest fashion trends.
Currently living in Barcelona, she also has homes in Madrid and Ibiza where she works on a regular basis.